Experience the Difference
How will your story be told?

I take great pride in producing images of your wedding that you'll cherish for a lifetime, pictures that will bring a smile to your face each time you look through your wedding album or see the images hanging in your home.  Give me a call and come by for a creative consultation where we'll discuss the details of your wedding day, show you the beautiful albums we custom design for each client and even enjoy some warm cookies baked just for you.
What sets us apart

The Consultation – When you come in for a wedding consultation it's more than just showing you some pictures and shoving a contract in your face.  I want to get to know you, one of the most important things to consider when choosing a photographer is how well you get along.  Having a great rapport with one another will help in every facet of image making and make the images look natural and beautiful.  We'll take the time to chat, have some cookies and also look at a lot of pictures and albums.  I'm happy to answer any questions you may have and then I'll shove a contract in your face……just kidding.
The Perfect Image – Every finished print and album that leaves the studio is completely retouched, and the retouching isn't limited to just your face but the entire image, body, and background.  This is something that's becoming a lost art in today's photography business.   Every image that leaves the studio is perfect, perfectly lit, perfectly retouched, perfectly posed so you'll love it!  I consider each album and print that leaves the studio to be a work of art that will be displayed proudly in your home.  Also, each image is a reflection me and my work, when someone see your images and asks who created them I want it to be because they are blown away by the beauty and depth of the image, not because they want to make sure and never use "that guy".
Only the best – I don't cut any corners, when it comes to your wedding I want to make sure you receive a true piece of art.  I feature the finest albums available today, each is handcrafted here in the United States and feature rich leather or wrap-around image covers, permanently bound library stitching, inlay covers, engraving and much more.  In addition, the layout of each album is custom designed for your wedding,  I use no pre-designed templates and do all the design work myself, each album is as unique and beautiful as your wedding day.  I take the same pride in providing high-quality frames, thank you cards and many other products as I do with my albums and I'll be happy to show you some during the consultation.
You're the top priority – Nothing is more important to me than making sure you have the best images, albums, and memories possible from your wedding.  Photography isn't only my passion but it's also my full-time profession.   That means you can call me during any time of the day and I'll be there to talk and answer any questions you may have, I'm even available late nights if you have a last minute concern before the big day.  You don't have to worry about me canceling at the last moment or having to take a shift at my "real" job.  My team and I will be on time, professional and ready to create breathtaking im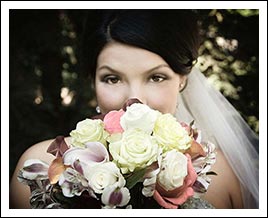 ages.  Just in case something horrible does happen to me before your wedding, I have a team of additional professional photographers that I can call at a moment's notice to document your wedding in my place.  Just in case 😉
Images where you want them – Don't be limited by your location, we are available for travel worldwide, whether its the beaches of Hawaii, a Tuscan Villa in Italy or right here at home we can capture your wedding anywhere you'd like.
A true professional – As I mentioned above photography is my full-time profession.  I graduated with a four-year degree in photography, I teach workshops on photography around the country, writes articles for major photography magazines and websites, have won numerous awards for my work and have had my images shown in galleries around the world.   I have the professional skills, knowledge, and creativity to make the images of your wedding day as beautiful as you remember them…just saying.
Multiple Photographers, All the angles – I don't know how someone can try to photograph a wedding alone, you just miss so much.  Weddings are filled with activity and memories and no one can be everywhere at once, because of this I always have at least one other photographer photographing with me, sometimes two.  This gives us the opportunity to be everywhere to capture all the emotion and memories of your wedding day.
No limits – Your wedding day is all about you and the last thing you need to be worried about is how much longer you have the photographer for.  I want you to be worry free on your wedding day and to help with that we work unlimited time.  No 2,4 or 6-hour packages here, just full coverage, beautiful images from the morning hair and makeup to the rock'n reception, a typical wedding for us will be 8 to 1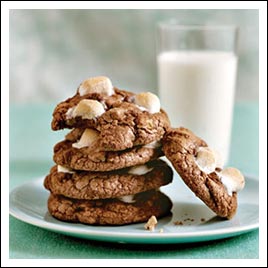 2 hours.  We also don't limit the number of images we take or anything else.  So relax and enjoy your wedding, the photography is one thing you don't have to worry about.
The Little Things – I think its the little things that count, the music playing in the background, the warm cookies waiting for you at the consultation, cold drinks during the session and of course personal attention and great customer service.  If you have questions you should always feel free to contact me, via email or phone (209.541.1815), I'm always available to you and will do everything I can do to make your wedding a memorable experience.
Anything you want – Traditional photographic prints and albums are beautiful and they come in a number of finishes and styles for you to choose from, but if that's not exactly what you're looking for we have many other ways to display your images that will be the envy of everyone who sees them.  Canvas gallery wraps, metal prints, signing books featuring your engagement images, even iPhone covers,  just about anyway you can think of to display your images I can do, just ask.
A Custom Products – Everything we do is custom created specifically for you, to that end we also offer many products in addition to prints and wedding albums.  Some of these products include framing, signing books, thank you cards, save the dates, multiple image compositions, invitations, phone covers and a lot more.  All products are custom designed without the use of "cookie cutter" style templates, each product is unique and one-of-a-kind, just like you and your wedding. Take a look at a few of the products we offer.
Call today to schedule a consultation, 209.541.1815