Tag archive for : Graduation Pictures
Turlock Senior Portraits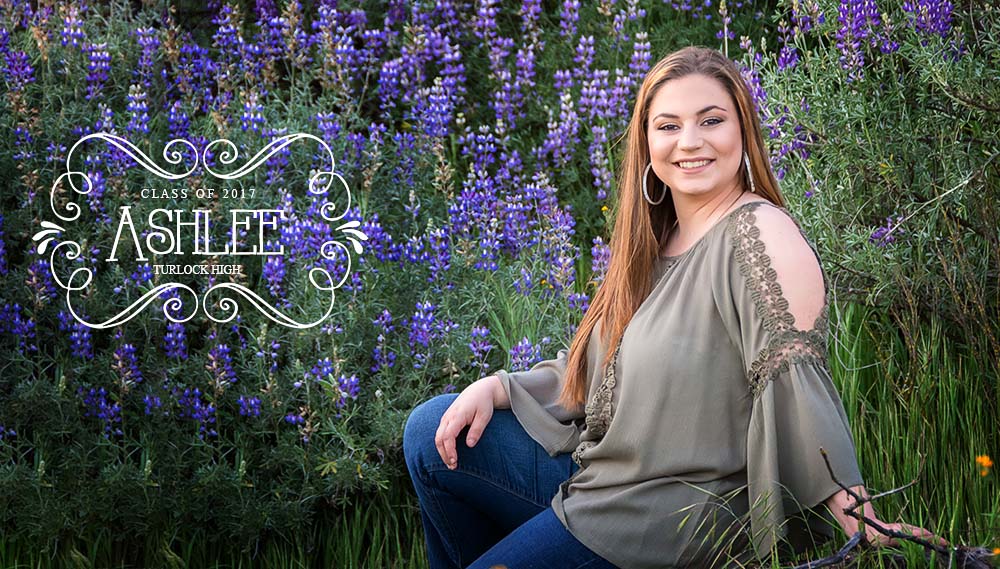 I'm very fortune to work with wonderful families and have the opportunity to photograph each member when it's time for their senior portraits. This is the case with the Jurevich family, I photographed Brandon a few years ago and recently his sister Ashlee stopped by for her senior portrait session as well. We headed out to one of my favorite local outdoor portrait locations for the session and was greeted by not only wonderful weather but some amazing wildflowers too. Ashlee was wonderful to photograph and work with, we had a great time during the session and came away with some beautiful images. Perfect wall portraits for mom and dad's home and office. Ashlee be graduating from Turlock high school soon and will be on to big things in her future.
Here are a few images from Ashlee's senior picture session. I hope you enjoy them.
Are you or someone you know graduating soon or perhaps next year and looking for the best photographer around for senior portraits? You've found the right place. Give me a call, 209-541-1815 or email to schedule your senior portrait consultation or session today. Need more convincing? No problem, check out our senior portrait gallery.

Fine photography tells a story. How will your story be told?
Save
Save
Save
Save
Filled Under : All , California , Knights Ferry , School , Senior Portraits , Spring , Turlock High School
Waterford Senior Portraits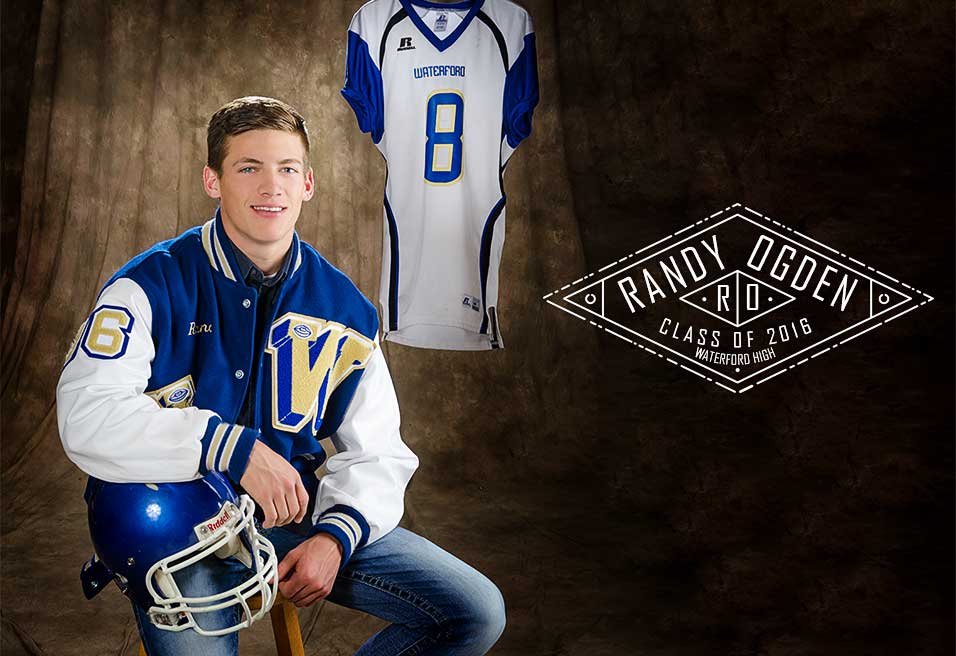 Randy and his family are wonderful!  I had a great time hanging out during his senior portrait session and creating his images.  Randy played multiple sports during his four years at Waterford high school right here in the good old Central Valley of California but football is where his true excitement lies.   We started in the studio which gave us a chance to work pretty extensively with some of the great football gear he brought to the session before heading to one of my more popular locations for the outdoor pictures.  The outdoor images were great as we were greeted with some awesome light in addition to a nice display of green grasses and wild flowers.  Here are a few of my favorite senior pictures from Randy's portrait session.
Are you or someone you know graduating soon and looking for a Waterford senior portrait photographer?  You've come to the right place.  Give me a call, 1-209-541-1815 or email, I'm always happy to answer any questions you have or get you set up with a consultation or session.  Want more information regarding senior portraits?  Check out our Senior Portrait Gallery.

How will your story be told?
Filled Under : All , Knights Ferry , Senior Portraits , Spring