Tag archive for : centrall valley newborn photographer
Modesto Newborn Portraits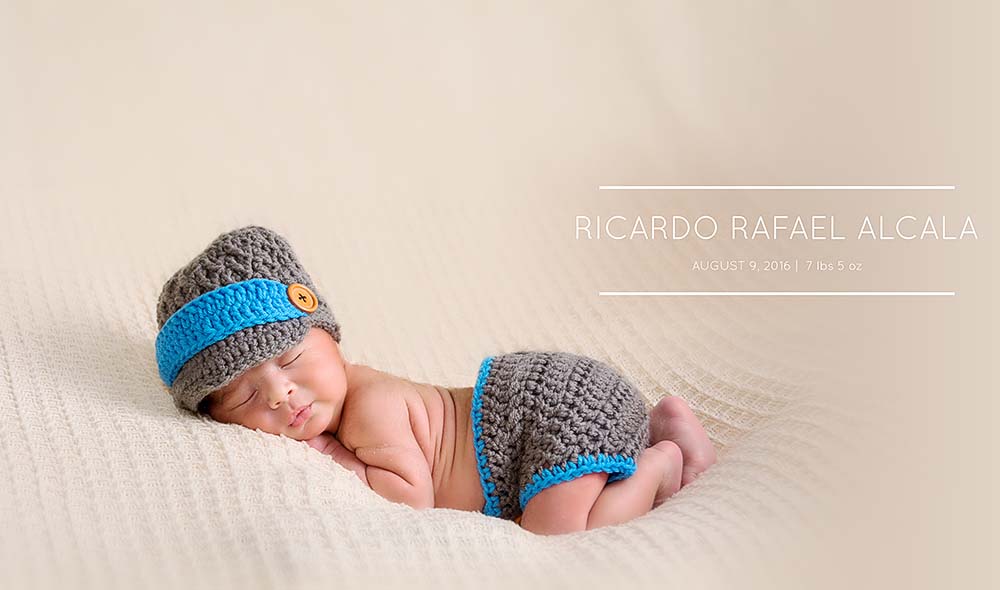 One of the great joys of my job as a professional portrait and wedding photographer is getting the call, text or email that one of my wedding clients will soon be welcoming a beautiful son or daughter into the world. It's such a blessing to be able to meet them at only a few days old and create images that will be cherished for a lifetime. Today I had the pleasure of meeting Ricardo Rafael Alcala. What a wonderful little guy!   He is such a happy baby with a perfect temperament which, if you know his parents, is just exactly what you would expect.  We had a wonderful time during the session. I hadn't seen mom or dad in a little while so it was great catching up.  Even better, they brought a beautiful and really cute knit cap and diaper cover that worked perfectly with the look of some of the images. Loved It! Thank you guys so very much for letting me create the images of your new family!
Here are a few images from little Ricardo's session, I hope you like them as much as I do…
Also, check out the highlight slideshow…

Mr. Ricardo Alcala Jr by edwardmendesphotography
Are you or someone you know looking for a Modesto newborn portrait photographer? You've come to the right place. Give me a call or drop me an email to schedule a consultation or ask a question. I'd love to speak with you. Need more convincing? Check out our newborn gallery.

How will your story be told?
Save
Save
Save
Filled Under : All , Indoor / Studio , Newborn/Baby