Tag archive for : central valley senior photographer
Turlock Senior Portraits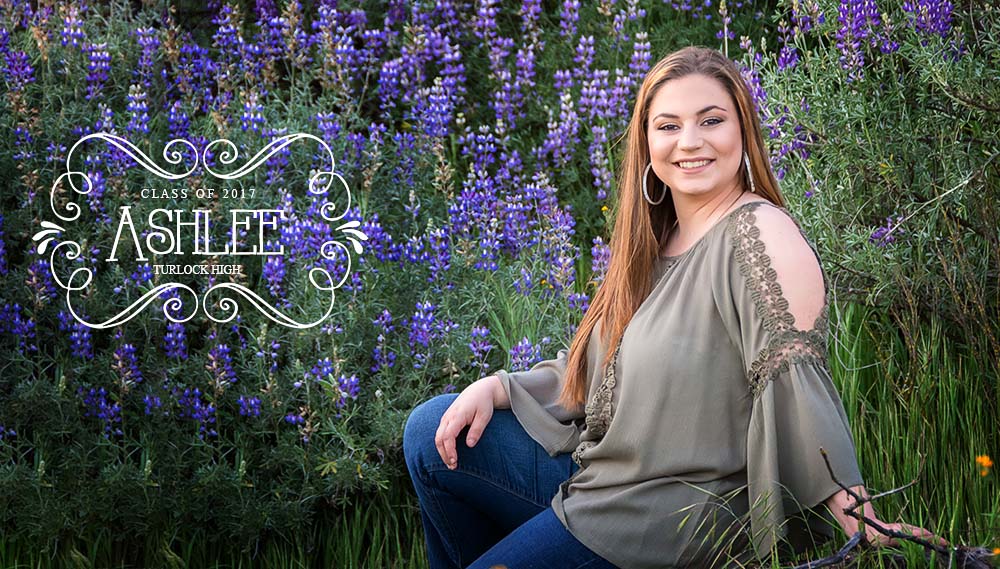 I'm very fortune to work with wonderful families and have the opportunity to photograph each member when it's time for their senior portraits. This is the case with the Jurevich family, I photographed Brandon a few years ago and recently his sister Ashlee stopped by for her senior portrait session as well. We headed out to one of my favorite local outdoor portrait locations for the session and was greeted by not only wonderful weather but some amazing wildflowers too. Ashlee was wonderful to photograph and work with, we had a great time during the session and came away with some beautiful images. Perfect wall portraits for mom and dad's home and office. Ashlee be graduating from Turlock high school soon and will be on to big things in her future.
Here are a few images from Ashlee's senior picture session. I hope you enjoy them.
Are you or someone you know graduating soon or perhaps next year and looking for the best photographer around for senior portraits? You've found the right place. Give me a call, 209-541-1815 or email to schedule your senior portrait consultation or session today. Need more convincing? No problem, check out our senior portrait gallery.

Fine photography tells a story. How will your story be told?
Save
Save
Save
Save
Filled Under : All , California , Knights Ferry , School , Senior Portraits , Spring , Turlock High School
Almond Blossom Portraits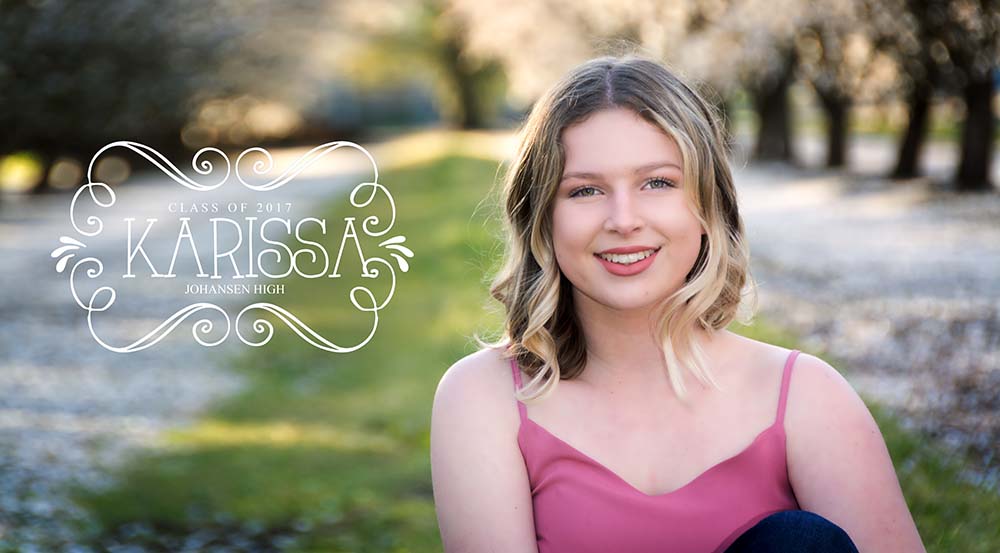 Almond blossom portraits are some of my favorite to do, the blossom themselves are beautiful and because we have 20 acres of almonds we don't have to travel far for the session, winner! Karissa came by for her senior pictures recently and wanted, you guessed it, almond blossom portraits so we headed out to the trees and went to work. The day was perfect, the sun was warm and the blooms were popping nicely. Karissa is involved with FFA, something near and dear to my heart, and while she didn't have her pig yet when we did the session (bummer) she did have her jacket,  FFA friend and very large family dog to represent during the session. It was a fun afternoon and the images look great. Here area  few samples from the session. Hope you enjoy.
Are you are someone you know looking for senior portraits? You came to the right place. Give me a call, 209.541.1815 or email anytime to schedule your consultation and began the awesome senior portrait experience. Still need more convincing? No problem. Head over to our senior portrait gallery and see more examples of what we do.

Great portraits tell a story. How will your story be told?
Save
Filled Under : All , California , Ceres , Senior Portraits , Spring