Kylee and Joe | Pinecrest Engagement Session
Pinecrest Engagement Session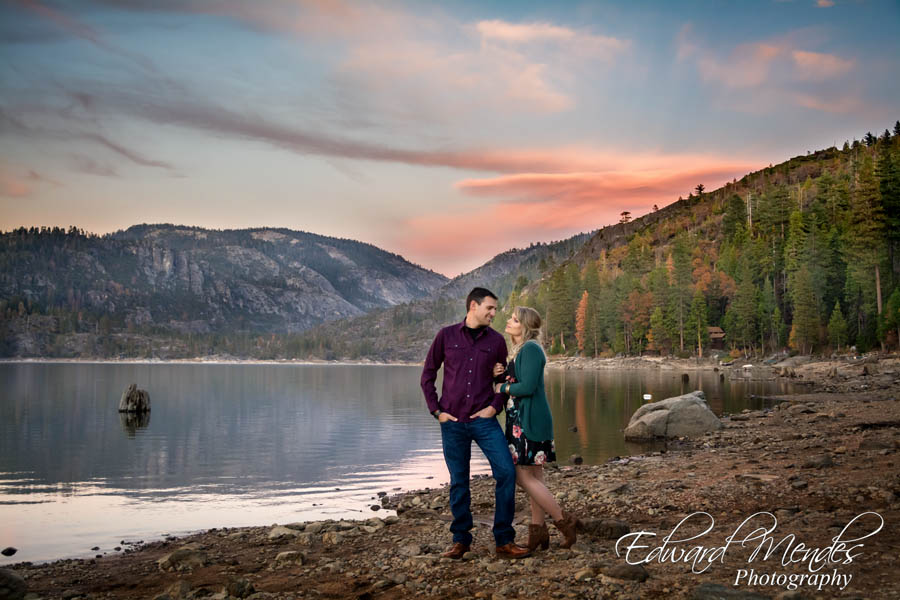 While I love doing local portrait sessions it's really refreshing to get out-of-town and go somewhere new occasionally. When Kylee mentioned she and Joe wanted to head to Pinecrest for their engagement session I was excited. I hadn't been to Pinecrest lake for many years and never for an engagement session in the fall, the opportunity to do something new was exciting!
I met Joe and Kylee at the lake on a beautiful autumn afternoon and we quickly began the session, taking advantage of the beautiful conditions and color. Kylee and Joe are an awesome couple, fun to hang out with, full of ideas, and easy to photograph.  The perfect combination. As the session neared sunset the great clouds that had been looming over the water lit up with intense color, making for an extremely dramatic and beautiful sky, something we defiantly took advantage of.
I had a wonderful time with Kylee and Joe and the images are amazing. I'm looking forward to seeing them tie the knot in a few months.
Here are a few images from our Pinecrest engagement session…Enjoy!
Are you or someone you know getting married? Perhaps a Turlock Country Club Wedding? You've come to the right place. Give me a call anytime to schedule a consultation and discuss your wedding photography plans, 1.209.324.5160 or email. Still need more convincing? No problem, head over to our wedding gallery and see some of the awesome work we do.

Great photography tells a story. How will Your story be told?
Filled Under : All , Engagement , Fall / Autumn , Locations , Pinecrest Lake