Family and Children Portraits
Family and Children Portraits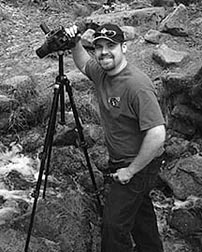 Nothing makes a house into a home like family and children portraits of the ones you love.  Whether you're looking for a classic indoor studio session or a contemporary and beautiful outdoor session in one of our local Modesto area parks, the foothills near Knights Ferry, a family home or the beaches of San Fransisco, there are plenty of options to create the look you want.  From the moment you step through the studio door, to the time your finished product is ready for pick-up, your experience is guaranteed to be an enjoyable one.
Sessions are limited to only one a day in order to ensure only the highest quality to each and every client, so contact us and book yours today!
NEWBORNS
Being a newborn photographer is all about timing. The absolute ideal time for newborn portraits are when your little one is 3-5 days old.  At this time they sleep very soundly which allows me to create many of the images I've become known for including those with caps, tender moment images, custom built set pieces and much more.  Though 3-5 days is ideal for newborn pictures I understand that sometimes that may not be possible,  we can still make amazing newborn portraits up to about the two week mark however earlier is always better.
I know your child won't come until he or she is ready so I try to be as flexible as possible with your session.  We'll usually setup the session based on your expected due date then re-schedule if needed.  I'll even open Sundays for my newborn sessions if needed in order to make sure we can get you in as soon as possible so  your images will be perfect!
Signature Images
With all of my newborn and children portraits I attempt to create a "signature" piece for each session.  Signature images can incorporate custom built set pieces or other elements and ideas that set the particular image apart with the idea of being a piece of wall art for your home.  Signature images usually require advance planning and we'll discuss ideas you may have at the consultation.
Give us a call
If you'd like to get the ball rolling the first step is to book your session or schedule a consultation. Give us a ring to set one up! 1.209.541.1815.  You can also email via our contact page.  Need some more convincing?  No problem, head on over to our "Experience the Difference" page to see what sets Edward Mendes Photography apart. Modesto family and children portraits.