Post filled under : Maternity
Turlock Maternity Portraits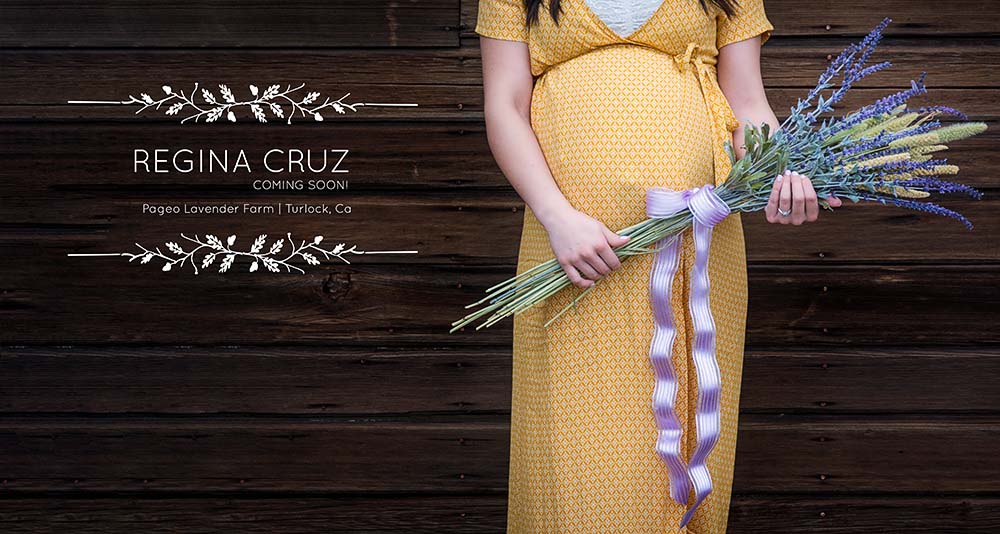 I had the awesome chance to photograph Erica and Candido's maternity session recently at the always beautiful (even in the rain), Pageo Lavender Farm in Turlock, California. Erica and Candido are a very special couple and I've had the pleasure of creating images for them through all of their special moments the last number of years, from senior pictures to their wedding and now the soon-to-be of their little one, Regina. I can't wait to meet her as she is sure to be as wonderful as her parents and extended family. For the maternity session we were greeted with a bit of weather, gray clouds and overall damp conditions as it's been a very wet winter here in California. We made the most of it however, as Pageo Lavender Farm has many wonderful places to work. Below are a few of the images from our maternity session and the highlight slideshow. I hope you enjoy them.
The highlight slideshow

Coming Soon…Ms. Regina Cruz by Edward Mendes… by edwardmendesphotography
A few images from the session
Are you or someone you know looking for a photographer for maternity, newborn, senior or family portraits? How about a wedding? If so you've come to the right place. Please give me a call or send an email to ask a question or schedule your consultation. Need more convincing? No problem, check out some of our image galleries to see more of what we do.

Great photography tells a story. How will your story be told?
Save
Filled Under : All , Maternity , Pageo Lavender Farm , Turlock