Post filled under : Family
Knights Ferry Family Portraits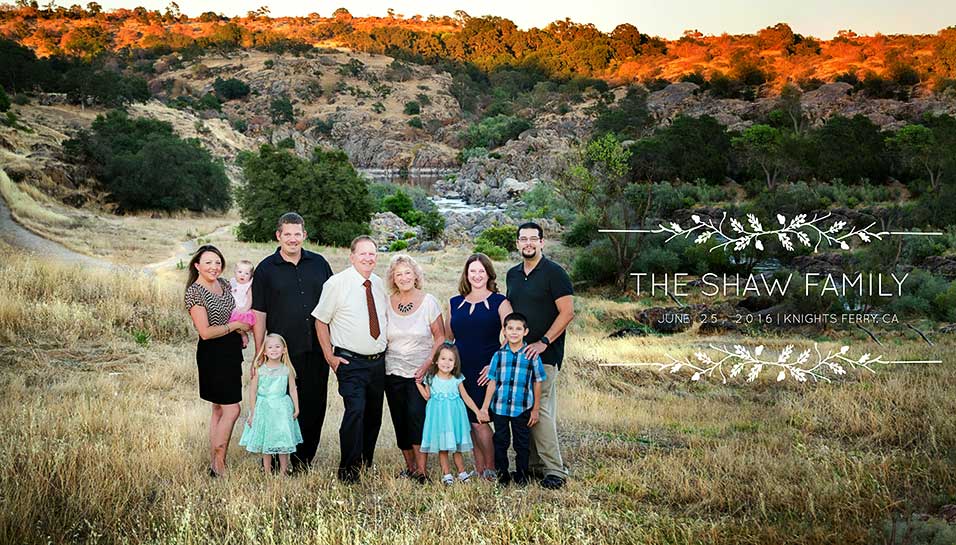 My friend Sam and his wife Barbara are celebrating their 50th wedding anniversary this year and thought a beautiful family portrait with their children and grand-children would be the perfect way to celebrate the occasion.  I couldn't agree more.  First off, Sam and Babara have some of the cuties grand kids EVER! Betty and Josie immediately came up to me and introduced themselves, one as a princess and the other as a mermaid.  Too cute!  All of them were so funny and sweet during the session, something that can be said about the entire family really.  It was wonderful to have the opportunity to create the portraits for this wonderful family.  Congratulations, Sam and Babara on 50 years!
Here are a few images from our Knights Ferry family portrait session.
Are you or someone you know looking for Knights Ferry Family Portraits?  You've come to the right place.  Give me a call, 1.209.541.1815 or email, I'd love to speak with you regarding family portraits. Would you like to find out more about family portraits?  Check out our family portrait gallery and information.

How will your story be told?
Save
Save
Filled Under : All , Family , Knights Ferry , Locations , Summer