Post filled under : Merced
Vista Ranch Wedding | Merced, California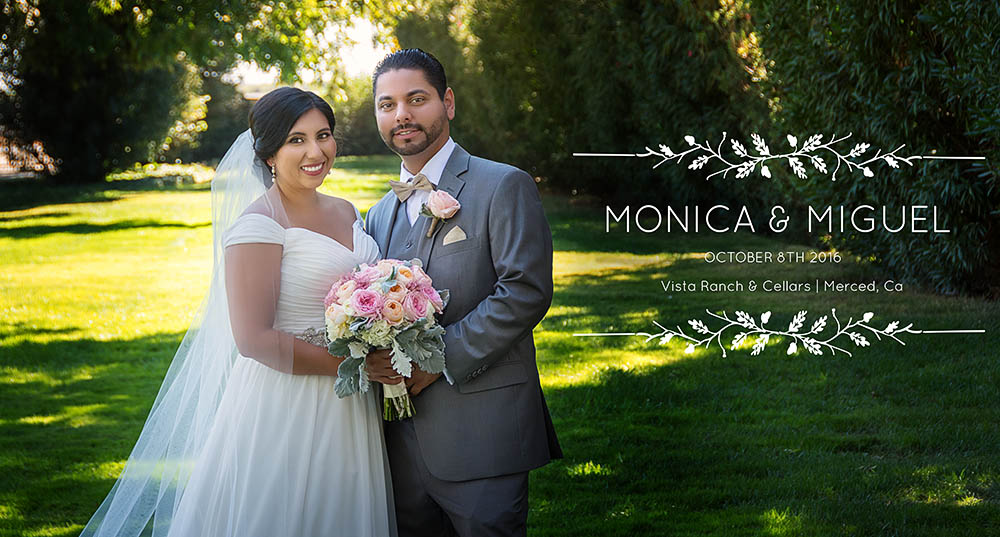 Monica and Miguel we're married in a beautiful church ceremony at Our Lady of Mercy in Merced, California, right in the heart of the Central Valley. Surrounded by their friends and family, it was a wonderful afternoon and I'm honored to have had the opportunity to not only see them be joined together but also to create the images of their wedding day. After the ceremony we headed to the stunning Vista Ranch and Cellars, what an amazing location for a reception. It was a great party filled with wonderful people (it's easy to see why Monica and Miguel are the great people they are), good food and even a caricature artist! What fun! Below are a few images from the day and the highlight slideshow. I hope you enjoy and congratulation to Mr. and Mrs. Silva!
A special thanks to…
Gabriela Velazquez………………………………..Hair Stylist
Tuxedos by Carlo Lusso
Mariachi Fiesta En Jalisco…………………….Mariachi Band

A few images from the wedding day
 Are you or someone you know getting married and looking for a wedding photographer? You found the right place! Give us a call, 1-209-541-1815 or email to schedule a consultation or ask a few questions. Need more convincing? Check out our
wedding gallery
.

How Will Your Story Be Told?
Save
Filled Under : All , California , Fall / Autumn , Merced