Post filled under : Columbia State Historic Park
Columbia Engagement Portraits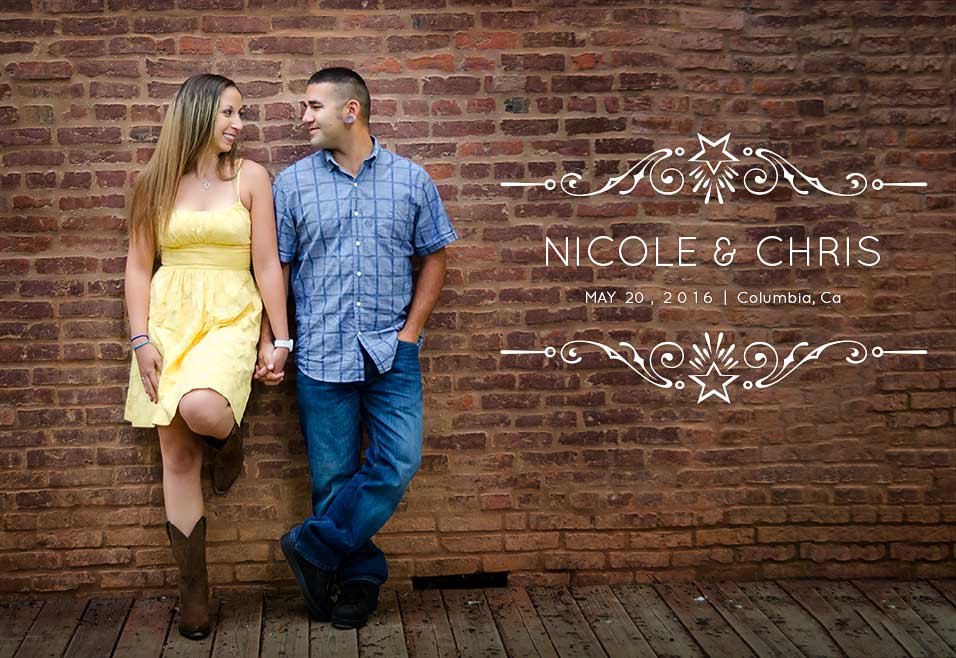 Nicole and Chris are one of those special couples that are just happy to be together. You can see the connection they have as soon as you meet them, they just click and you can see it in the pictures.  When we discussed their engagement session they both wanted to do something a little different and quickly suggested Columbia Historic Park to which I thought Columbia engagement portraits sounds great!  We started the session late in the day and as a result had the site almost completely to ourselves, which was ideal.  I had a lot of fun with them and can't wait till the wedding in April!
Are you or someone you know getting married and looking for a photographer?  You've come to the right place.  Give me a call, 1.209.541.1815 or email, I'd love to meet with you.  You can also see more of my work in my wedding gallery or engagement gallery.

How will your story be told?
Filled Under : All , Columbia , Columbia State Historic Park , Engagement , Spring