Karissa Dempewolf | Almond Blossom Portraits
Almond Blossom Portraits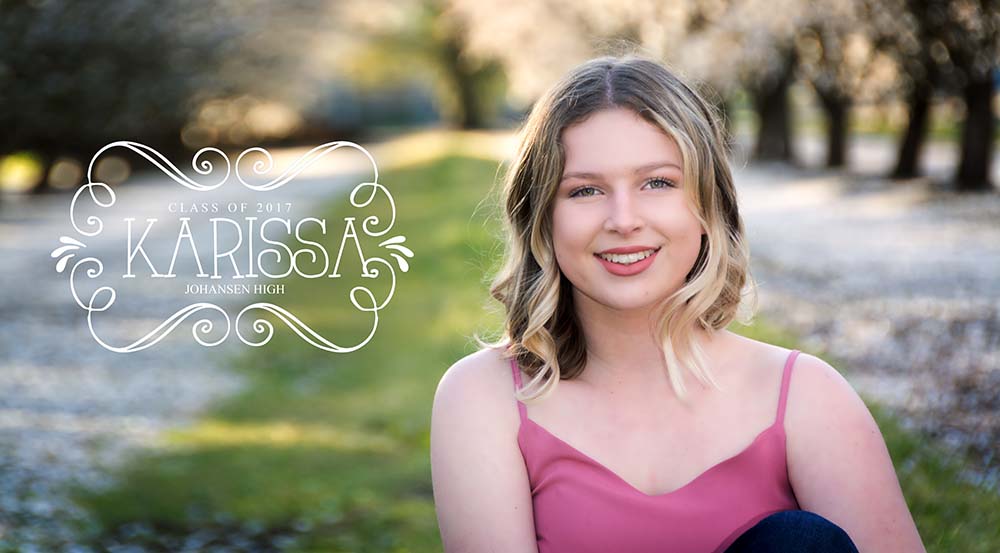 Almond blossom portraits are some of my favorite to do, the blossom themselves are beautiful and because we have 20 acres of almonds we don't have to travel far for the session, winner! Karissa came by for her senior pictures recently and wanted, you guessed it, almond blossom portraits so we headed out to the trees and went to work. The day was perfect, the sun was warm and the blooms were popping nicely. Karissa is involved with FFA, something near and dear to my heart, and while she didn't have her pig yet when we did the session (bummer) she did have her jacket,  FFA friend and very large family dog to represent during the session. It was a fun afternoon and the images look great. Here area  few samples from the session. Hope you enjoy.
Are you are someone you know looking for senior portraits? You came to the right place. Give me a call, 209.541.1815 or email anytime to schedule your consultation and began the awesome senior portrait experience. Still need more convincing? No problem. Head over to our senior portrait gallery and see more examples of what we do.

Great portraits tell a story. How will your story be told?
Save
Filled Under : All , California , Ceres , Senior Portraits , Spring