A little about me…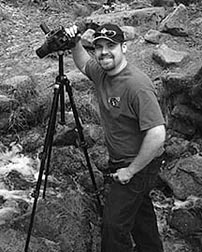 Life is always changing and therefore so is this portion of the website.  I'm a photographer, its what I love to do.  I developed an interest in photography while attending my local junior college and soon that interest grew into a passion.   While obtaining my degree in photography I worked for a number of professional photographers.  My experience during this time taught me how a professional studio should be run and the importance of customer service.  I graduated with a degree in photography from California State University Sacramento in 2004 and immediately started working full-time here at Edward Mendes Photography, I work around the clock to stay on top of everything that goes on here at the studio but it's worth it to have the opportunity to meet awesome new people and see how thrilled people are when they view their pictures for the first time.  I've been lucky enough to have my images featured in a number of publications, win numerous awards both locally and nationally and even pass-on my love of photography to others through teaching and speaking engagements.  When I'm not in the studio I'm usually hiking, traveling, hanging out with the family or taking nature and landscape photos.
Speaking of nature and landscape photos, it's the other half of my business.  I have been fortunate to have my fine art landscape images shown and represented by galleries and art consulates around the world.  My work has been featured in many publications and I write for many a number of photography blogs and magazines while also traveling the country teaching my photography workshops.  If you would like to view my work please visit my fine art website, www.edwardmendesphotography.com.
Have a question?  Feel free to give me a call, 1.209.541.1815 or email via our contact page or at edward@edwardmendes.com
Thanks for reading!
Edward Mendes
June 2016