May 2017 | Edward Mendes Photographer Portrait and Wedding Photography Modesto, Turlock, Sacramento - Archive
Turlock Country Club Wedding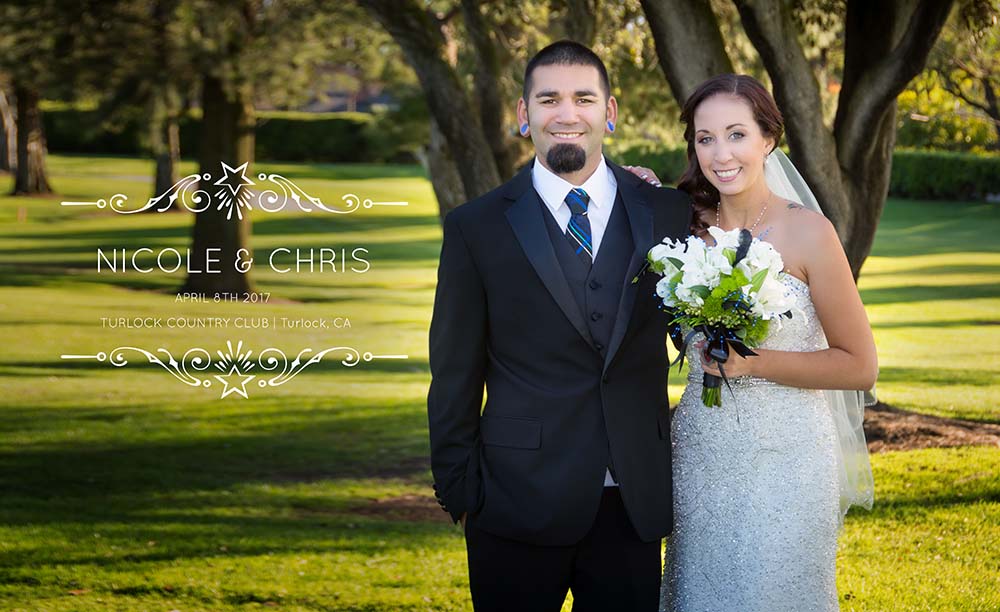 Nicole and Chris are a very special couple. It doesn't take much time spent with them to see the respect and love they have for one another. In fact, respect, love and joy seems to shine through everything they do. I had the great pleasure of photographing their wonderful wedding at the beautiful Turlock Country Club recently. Chris and Nicole said their vows outdoors in a lovely ceremony surrounded by friends and family before celebrating the evening away at their awesome reception. It was a joy and honor to create the images of their wedding day and share in their happiness while in the company of the people that mean the most to them. Congratulations, Nicole and Chris!
Here is the highlight slideshow from Chris and Nicole's wedding day.

Happily Ever After Nicole and Chris by Edward… by edwardmendesphotography
Here are a few images from Chris and Nicole's wedding at the Turlock Country Club
A special thank you to…
Turlock Golf and Country Club (Viki and her great crew)
Are you or someone you know getting married? Perhaps a Turlock Country Club Wedding? You've come to the right place. Give me a call anytime to schedule a consultation and discuss your wedding photography plans, 1.209.324.5160 or email. Still need more convincing? No problem, head over to our wedding gallery and see some of the awesome work we do.

Great photography tells a story. How will Your story be told?
Save
Save
Save
Save
Save
Save
Filled Under : All , California , Spring , Turlock , Turlock Golf and Country Club , Wedding