December 2016 | Edward Mendes Photographer Portrait and Wedding Photography Modesto, Turlock, Sacramento - Archive
Cute Baby Portraits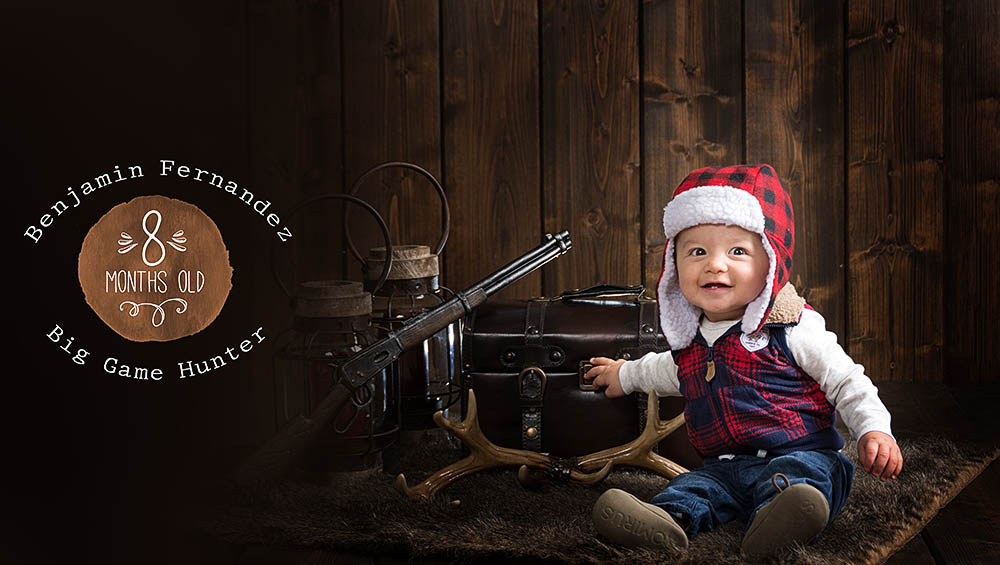 Benjamin is one of the cutest little dudes you'll ever meet, and certainly one of the happiest, a smile was on his face almost the entire session. He had recently turned 8 months and his dad and aunt brought him by for portraits to capture the love and smiles that is Ben. As with all my children and newborn portraits I like to create a signature image that is particularly special to the family in some way and will hang with joy in the home. For Benjamin we decided to do something with a hunting theme, not the easiest theme for a little one, but I knew we could do something cute and age appropriate. Take some hunting lodge decor, a cute lumberjack style outfit, put it all on one of my hand made backgrounds, include an adorable little guy, and here's what I came up with.
Hope you enjoy the slideshow and a few of the images from our cute baby portraits session.

Benjamin Fernandez by Edward Mendes Photography by edwardmendesphotography

Do you have an cute little one that you would like to have beautiful fine art portraits made of? You've found the right place. Give me a call or email anytime, 1.209.541.1815. Need more convincing? No problem, check out our newborn/children gallery.

Great photography tells a story. How will your story be told?
Filled Under : All , Indoor/Studio , Newborn/Baby
Pageo Lavender Farm Wedding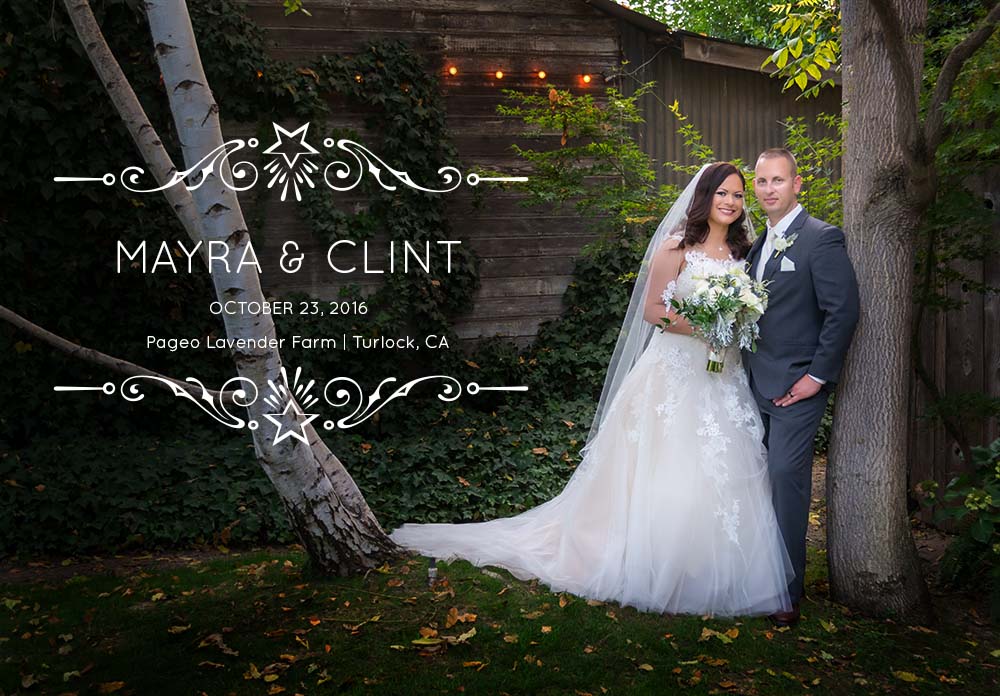 Mayra and Clint were married in a beautiful outdoor ceremony at one of the central valley's best locations, Pageo Lavender Farm, in Turlock.  It was a wonderful day, made all the better by the wonderful friends and family that joined the new Mr. and Mrs. Autler in celebrating their wedding day.  I am so very fortunate to have had the opportunity to create the images that will be cherished for a lifetime and meet everyone that is so special to both Mayra and Clint. They are a close knit and loving group of people and it shows in not only the images but also the feeling that surrounded the entire day. Speaking of which, the day was perfect and I'm thrilled to share a few of the images and the highlight slideshow here on the blog. I hope you enjoy and congratulations to the happy couple!
A big thank you to…
Pageo Lavender Farm | Amazing Wedding Venue
Martinez DJ Service | Wonderful DJ
Mustard Seed Catering Co. | Great Food
Yonan's Floral | Beautiful Flower
Anais Solrio | Make-up
Laura Perez | Cake
The Highlight Slideshow…

Happily Ever After…Mayra and Clinton by… by edwardmendesphotography
Here are a few of the images from Mayra and Clinton's Pageo Lavender Farm Wedding
Are you or someone you know getting married or looking for a photographer for family, newborn or senior portraits? You've come to the right place. Give me a call, 1.209.541.1815 or email anytime to ask a few questions or schedule a consultation. I'd love to speak with you. Need more convincing? Check out the wedding gallery.

How will your story be told?
Save
Save
Save
Save
Save
Save
Save
Filled Under : All , California , Fall / Autumn , Pageo Lavender Farm , Turlock , Wedding