June 2016 | Edward Mendes Photographer Portrait and Wedding Photography Modesto, Turlock, Sacramento - Archive
Katie + Charles | Private Park Central Valley Wedding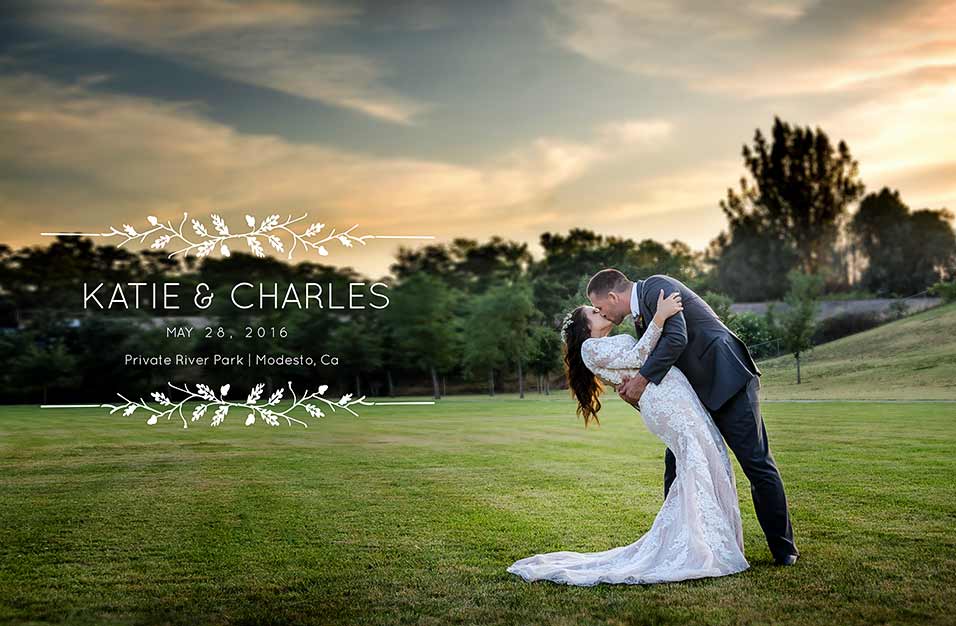 To see the way Katie and Charles look at one another is to know they are meant to be.  The love they share is easily seen in not only their smiles but in the way they interact with each other.  Katie and Charles were married surrounded by friends and family in an intimate ceremony at a private park in Modesto, California.  It was an honor to have the opportunity to create the images of their wedding day and met the people that mean the most to them.  Congratulations, Mr. and Mrs. Insco!
Happily Ever After …Katie and Charles Insco
by edwardmendesphotography
Are you or someone you know getting married soon and looking for a Central Valley wedding photographer? Give me a call, 1.209.541.1815, or
email
to schedule a consultation.

How will your story be told?
Save
Save
Save
Columbia Engagement Portraits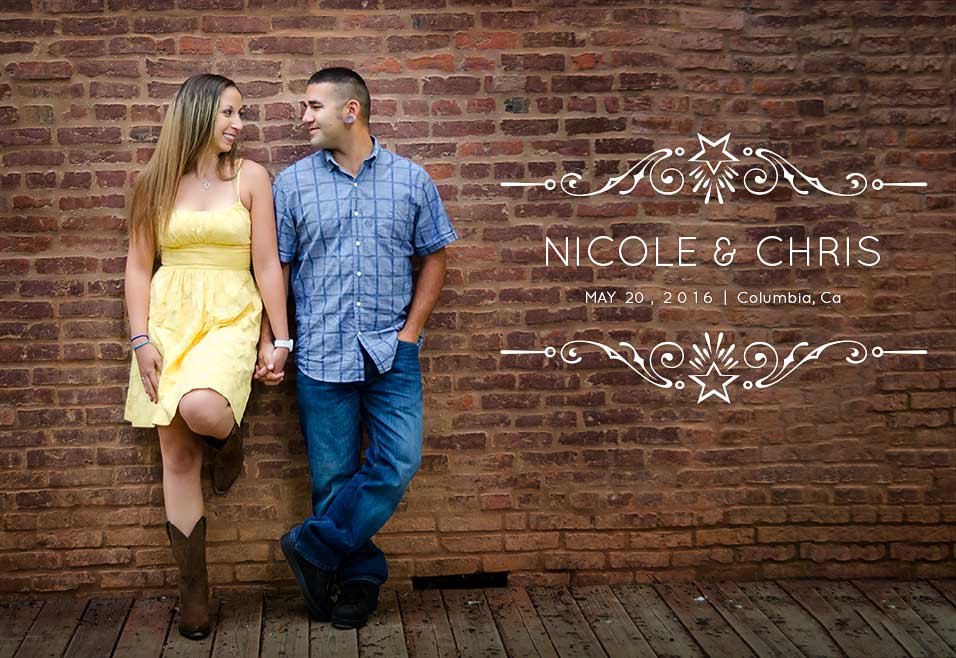 Nicole and Chris are one of those special couples that are just happy to be together. You can see the connection they have as soon as you meet them, they just click and you can see it in the pictures.  When we discussed their engagement session they both wanted to do something a little different and quickly suggested Columbia Historic Park to which I thought Columbia engagement portraits sounds great!  We started the session late in the day and as a result had the site almost completely to ourselves, which was ideal.  I had a lot of fun with them and can't wait till the wedding in April!
Are you or someone you know getting married and looking for a photographer?  You've come to the right place.  Give me a call, 1.209.541.1815 or email, I'd love to meet with you.  You can also see more of my work in my wedding gallery or engagement gallery.

How will your story be told?
Filled Under : All , Columbia , Columbia State Historic Park , Engagement , Spring
Evangeline Ledbetter | Modesto Newborn Portraits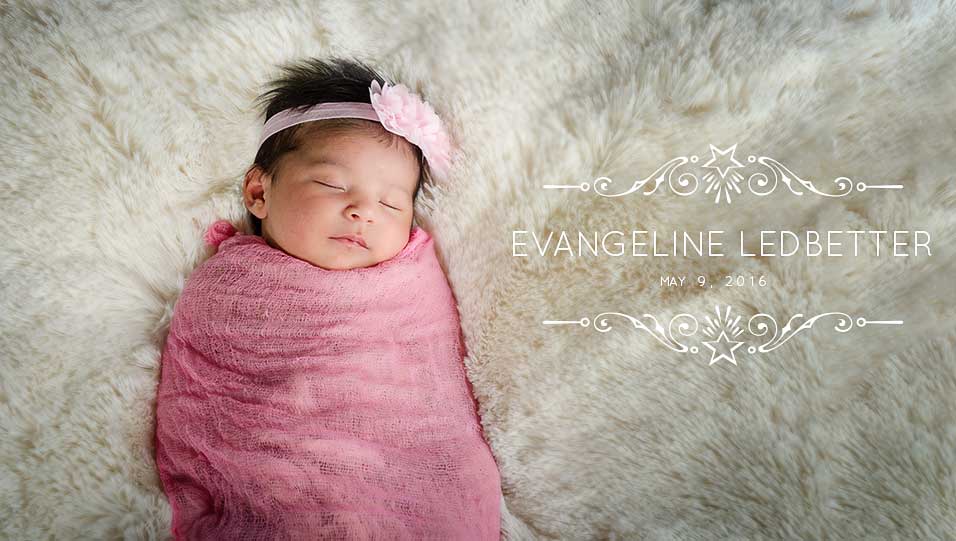 This is Evangeline.  How cute is she?  Typically we like to schedule newborn sessions within the first week after birth (3-5 days is ideal) to ensure the little ones sleep soundly during the session and that they haven't outgrown many of the boxes, buckets or hammocks I like to use during a newborn portrait session.  Evangeline was a bit older when her parents brought her by the studio for her session so I didn't know exactly what to expect but she absolutely ROCK IT!  In fact it wasn't just Evangeline who rocked the session but the entire family.  Angel, Charity and Julianna ALL did wonderfully and were a lot of fun to hang out with and get to know during the session. I love these images, especially those of Evangeline swaddled, she's so sweet.  Thank you to Angel and Charity for coming by for the session.
Are you or someone you know expecting a little one and looking for a Modesto newborn portrait photographer?  Give me a call, 209.541.1815 or email me, and we can discuss your portraits in more detail or schedule a consultation.

How will your story be told?
Filled Under : All , Indoor / Studio , Newborn/Baby
Yuleana + Hector | Knights Ferry Engagement Portraits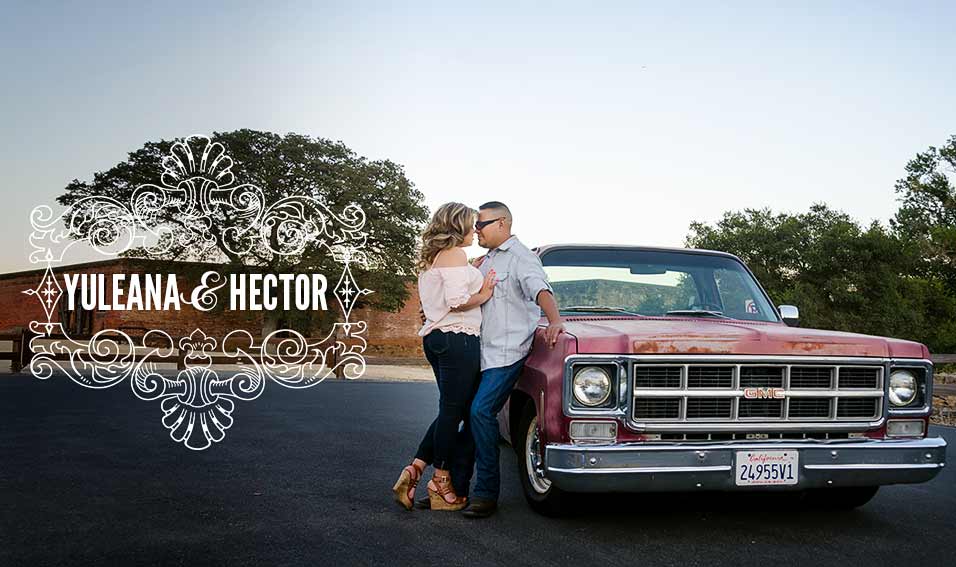 Yuleana and Hector are AWESOME!  They're a great couple who were a ton of fun to hangout with while creating their engagement portraits in Knights Ferry, California.  It's easy to see the chemistry between the two of them and what draws them together, something you can quickly see in the pictures.  Hector is a truck guy so he and Yuleana wanted to incorporate one of his newer projects into the session, a 1979 GMC fleetside.  I love muscle cars and pickups so I was more-than-happy to do so.  Hopefully none of poses scratched the patina. 🙂 . Congratulations!
Are you engaged and looking for a Central Valley wedding photographer for your wedding or engagement portraits? Give me a call, 1.209.541.1815 or email to setup a consultation or ask a few questions.  I'd love to hear from you. | Knights Ferry Engagement Portraits

How will your story be told?
Save
Save
Filled Under : All , Engagement , Knights Ferry , Locations , Portraits , Summer
Ashleigh + Cody | Vintage Gardens Modesto Wedding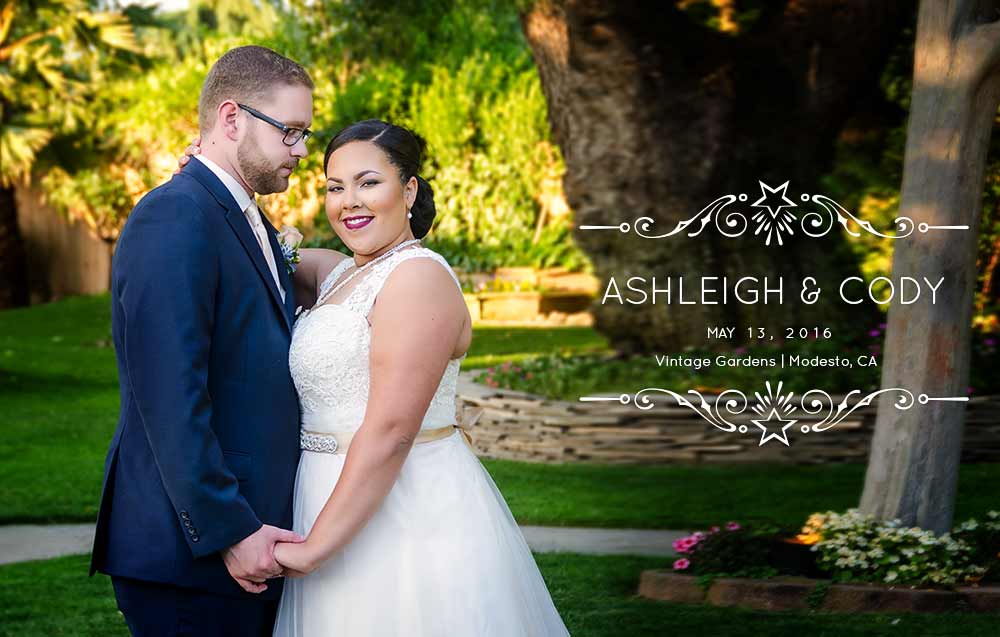 Cody and Ashleigh are such an amazing and fun couple! As you look through their photos you can not help but see that they both have great friends and truly loving families! It was truly a spectacular day for these two! Seeing Cody and Ashleigh together, it's clear that they belong together, a sentiment, I think, that is reinforced by the story of how they meet which Cody told during the reception.  Cody had gone into a local coffee shop where he meet Ashleigh who was working there, he was dating someone else at the time.  The next day he wasn't.   A tale of love at first sight.  Congratulations, Cody and Ashleigh! Julie and the rest of the team at Vintage Gardens certainly made this day one to remember and a great location for a Modesto wedding!
Venue: Vintage Gardens | Julie Styles
Hair: To Dye For | Tish
Makeup: Antoinette Karlegan
Florals: Janet's Flowers
Photography: Edward Mendes Photography
Filled Under : All , Modesto , Venue , Vintage Gardens , Wedding
Engagement Sessions – Why I Love them.

What is the first thing you should do once you've booked the photographer for your wedding? Schedule your engagement session of course. Engagement portraits have not only become trendy over the last number of years but they serve a purpose beyond just having some beautiful pictures of you and your sweetheart. In my studio I consider an engagement session so important that I actually include it in all my wedding packages. Why do I place such an importance on great engagement images? I'm glad you asked.
Great images!
The most important reason for having engagement portraits is to have beautiful images of you and your husband or wife-to-be. Engagement portraits are a chance to capture you at one of the happiest times in your lives, to showcase the love you have for each other and the excitement of getting to start your life together. After the session the images from the engagement session can be used in your home, to give as gifts to friends, parents or grandparents or featured as part of your wedding in a slideshow, a really cool signing book, save-the-date cards or so much more.
Getting to know you.
It's soooo important for a bride and groom to fill comfortable with their photographer, after all we will be spending a lot of time together during your wedding day. Creating images that look natural and fun start with being relaxed and trusting that I'm going to make you look your best. The engagement session gives us a chance to work together before the wedding, it gives you the opportunity to start to feel comfortable in front of the camera and it allows me to see how you and your fiance interact with each other and what poses are more natural for you. It's during the engagement session that we really get a chance to chat, joke around and start to become friends which will show in the images.
Wedding day perfection!
When your wedding day finally comes having the experience of the engagement session will make everything run much more smoothly as you'll know what to expect and have a much better understanding of posing. In fact by the time we start to create the formal images many of my couples are acting like professional models, tilting their heads in just the right position and always remembering to have a smile on their face just in case I see the perfect moment to create an image.
I think the engagement session is an important part of every wedding. When your big day is finally over the months of planning seems to have gone by in an instant. When a couple comes by the studio to view there proofs or album for the first time it's great to get to see the joy on there face as they relive the entire day through the images I've made. The story of your wedding day is told through the images, the images in your album, within your signing book or displayed in your home and it all starts with the engagement session.
Check out some of my engagement pictures.

The art of Your story!
Save
Save
Save
Save
Save
Save
Filled Under : All , Engagement , Hints & Tips , Locations , Portraits , san francisco